DO:
WATCH YOUR BACK FROM AGGRESSIVE PANHANDLING BUMS WHEN WALKING AROUND THE D. (This one comes courtesy of Jose Cordones)

DON'T:
Think 8 mile is a tourist attraction.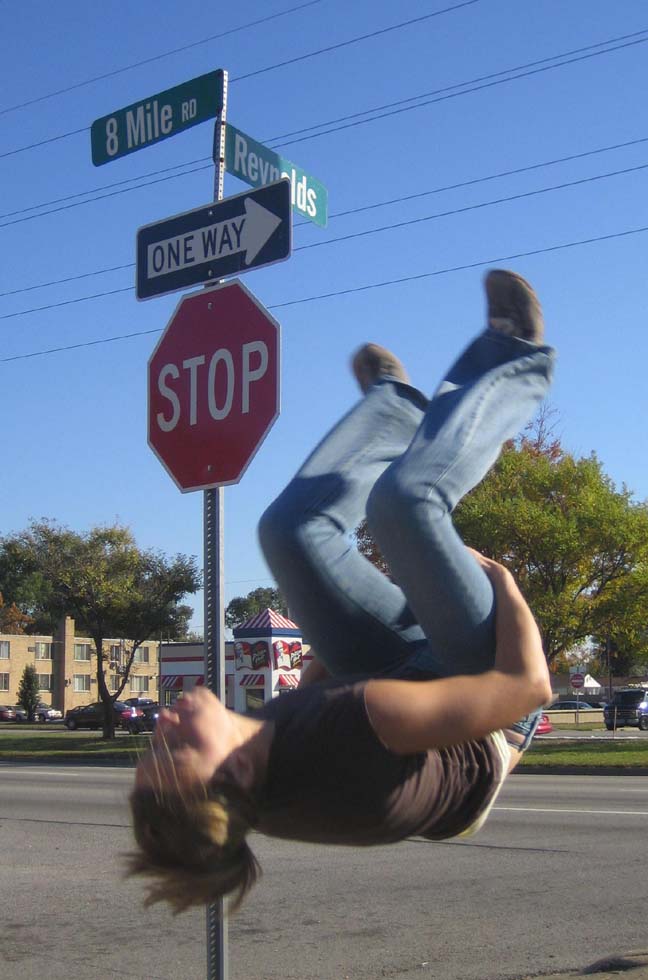 DO:
Bring sunscreen. Detroit might not strike you as a place you'd have to worry about getting a sunburn. Don't be fooled by it's proximity to the great white north though. The past two years, Movement has been extraordinarily sunny and warm, and as a primarily outdoor festival, you're going to a lot of sun whether you like it or not.
DON'T:
Go to the Old Miami on Monday thinking you will be able to leave in time to catch that one act you want to see at Movement. It ain't gonna happen.
DO:
Say hi to Patricia Lay-Dorsey AKA Grandma Techno, she's full of interesting stories and can probably school you on techno. Use Mathew Hawtin as an ice breaker she loves his ambient sounds.
DON'T:
Stay in Windsor because it looks close enough on a map and you got a good deal on a hotel. Crossing the border every night is not so cool.
DO:
Go for authentic Greek cuisine to eat in Greek Town, you'll be craving more before the end of the festival. My recommendation, check out the Pegasus.
Any of you out there have your own DOs & DON'Ts, let me here them!