PART I - Answering The Question.
No one said it was going to be cheap or easy to get there, but no one ever said it wasn't going to be the time of your life either.



Let me try and answer the question that has been around as long as the festival itself.
Forget everything you know about music festivals, it's not a music festival. Yes, there's tons of music there but its not music festival. I feel its important to get that out of the way since as a first timer that's the closest thing that you might be able to equate it too. I assure you its way cooler than that. You're going to be a part of the largest social experiment that ever was.
So... How do you describe Burning Man, I like to think of it as walking into the desert version of Bosch's painting
The Garden of Unearthly Delights.
Simply it's a city in the desert that was designed by some of the most creative artist people in the world. Its' all done for YOU, to enjoy and a play in fo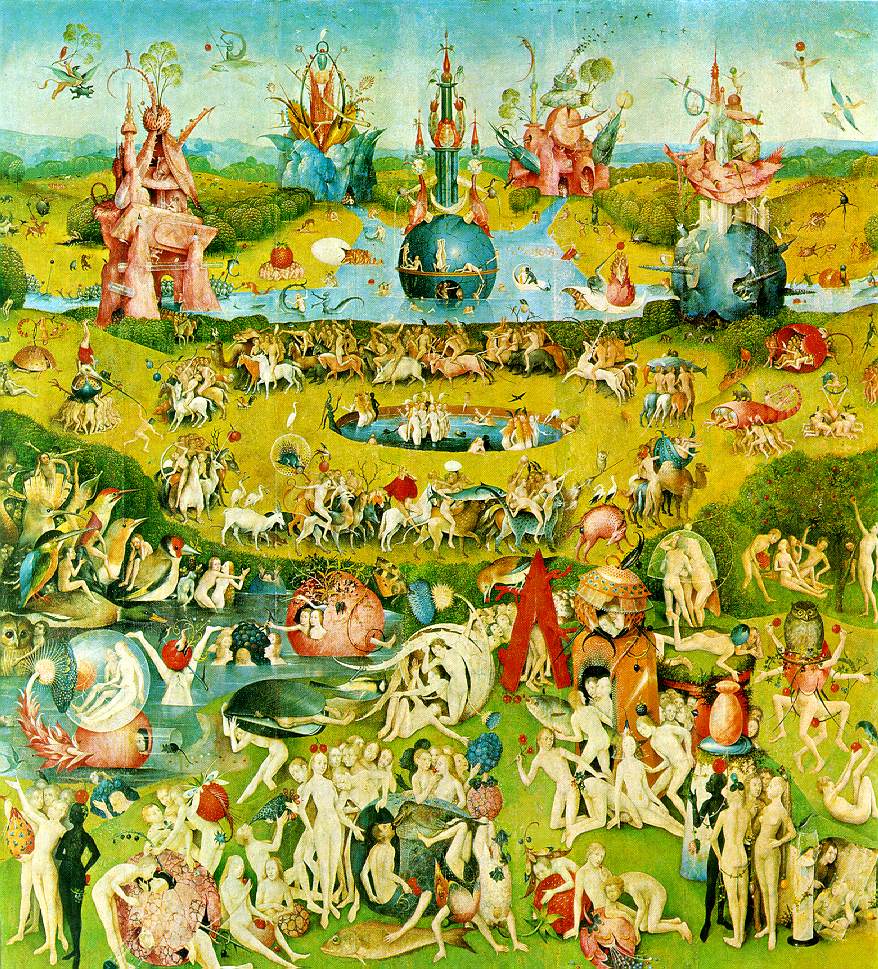 r one week only. So make the most of it. Yes, there's music there good and bad, the art comes first. Everything has a creative spin on it, things are don't 'A La Burning Man'. Thing are just little different here, There's a burner way of life, a funnier way of life. Like a city it has infrastructure and it's pretty well organized. There's everything a REAL city has, except in this city a YOUR city, it's free. You'll find everything a city has to offer, Art galleries, theatrical performances, fashion shows, boutiques, fitness classes and you can even pamper your self in the finest salons. Yes, I said FREE. It's economic model, Gifting! Don't confuse that bartering; slightly different you should give not expecting to get anything back. And always remember it's your city and you should treat it as such. Respect it and treat it with kindness. Burning Man itself is the biggest gift, given to all of us. And if all this wasn't enough, at night it glows. The darkness welcomes your kaleidoscopic dreams of light and turns them into your reality; a return to
LITE
-BRITE
come to life.
But what about the citizen of Black Rock City. They are just as fun, crazy and adventures as the time you'll have. The city is has a truly diverse culture, people from all walks of life. And all ages kids from 1 to 92. And not to mention some of the nicest and giving people you'll encounter in and out of the desert. Everyone is dressed the part too hot or not, the ultimate form self expression anything goes. Let the ridiculousness flow out of you via your outfits. Or on the other hand clothing can be optional.
Picture everything I've said and bundle it into on; the art, music, the city, the giving all of it makes Burning MAn what it is. But like all good things Burning Man comes to an end too. At the end your of the week in wonderland, this pagan society of sorts comes together to burn the Man and Temple. He is a symbol of society, life, and what ever you want him to mean. She, the Temple is all you hold cherish and all you hold sacred. A party and a funeral, the ending of a cycle, the chance to let go and what them burn. This marks the beging of your return to reality. Come morning the day after Temple burns, your exodus begins.
Time to bid adios...
So long, farewell
Auf Wiedersehen, goodnight
I hate to go and leave this pretty sight.
Don't just leave
Black Rock City, take something with you! Take the principals of what you've seen through out the week. The kindness of strangers and the giving. Imagine how life would be if we could apply them to the "real world". We can create our own realities.

So, Are you excited yet? You should be.
The Places You'll Go Burning Man 2011 Video, by Dr. Seuss
This post is dedicated to my dear friend Soraya AKA the Mother of Meep (and you too Baez) and anyone else willing to read.

As if there aren't enough guides and things to read here is another.